A permanently installed home backup generator protects your home automatically. It runs on various options such as natural gas or liquid propane (LP) fuel, and sits outside just like a central air conditioning unit. A home backup generator delivers power directly to your home's electrical system, backing up your entire home or just the most essential items.
Automatic Operation
Don't worry about having to be there to start and stop your home backup generator. Because it does that automatically. Whether you're home or away.
Refueling Not Necessary
Your home backup generator runs on your existing natural gas or LP fuel supply. Save the gas cans for your other outdoor power equipment.
Power Directly to Your Home
You'll never have to run an extension cord through a window or door again. Your home backup generator safely delivers power right to your home's electrical panel.
What's Involved in Installing a Home Backup Generator?
Installing a home backup generator is an exciting time. Your installer will prepare the installation site outside your home, place the generator, install the transfer switch, and make all of the necessary electrical connections. And they will make sure that your backup generator runs properly, and is ready for its first power outage.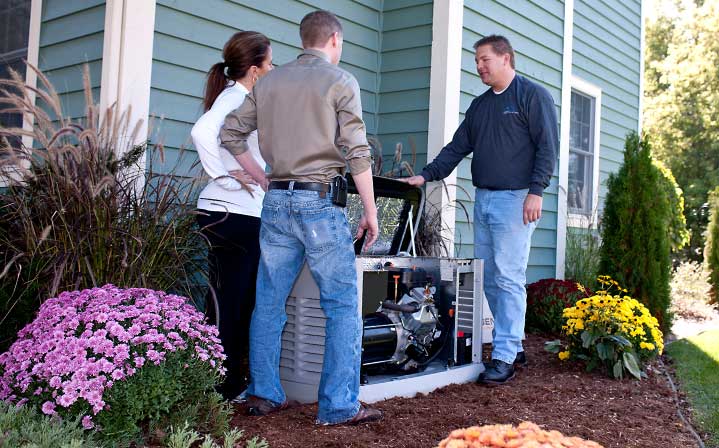 Key Benefits of the Service
A home backup generator senses a power outage, turns on automatically, and delivers backup power to your home. It will run until utility power returns - whether that's two hours or two weeks
  Automatic Operation
  Refueling Not Necessary
  Power Directly to Your Home